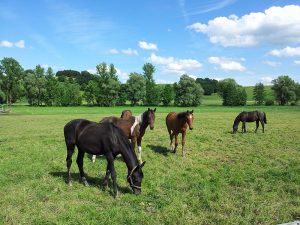 Active Balance LLC is a fully mobile animal chiropractic and veterinary acupuncture service. Dr. Taryn Yates is based out of Bend and provides chiropractic, acupuncture and laser services to horses and small animals in Central Oregon.
We believe in treating every patient as if they were our own horse, and giving them the same loving attention and care. Dr. Yates is a highly trained, experienced animal lover who is devoted to giving our patients the best care possible.
Dr. Yates specializes in equine performance conditioning and rehabilitation. She will work closely with trainers, owners and riders to develop the best exercises and treatment schedule to help each horse perform at its best Dr. Yates is an accomplished dressage rider herself and has trained and shown through Grand Prix.
If you have any questions about how we can care for your horse, please don't hesitate to call us at (406) 546-3017. Thank you!